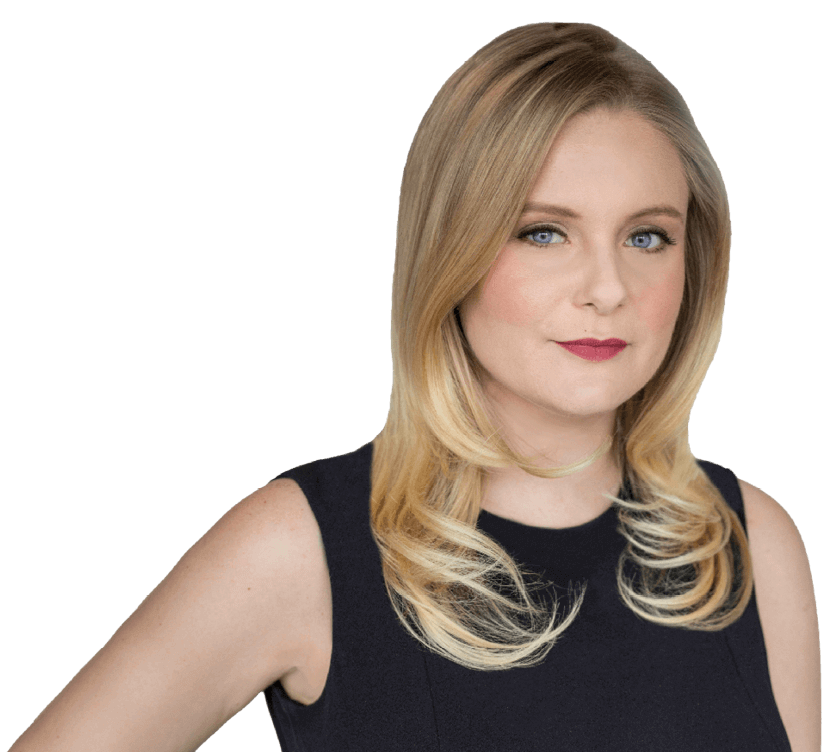 Focusing her practice on real estate and commercial litigation, Jaime DeWees manages complex cases, arbitrations, and administrative proceedings, from inception to resolution in state and federal forums.
She handles many matters in real property, contracts, and banking/finance, including those at the intersection of these areas. Jaime tries cases for property owners, developers, builders, landlords, and tenants, in matters concerning real estate investment partnerships, enforcement of restrictive covenants and deed restrictions, easements, landlord-tenant disputes, eminent domain, boundary disputes, quiet title actions, and contract disputes involving real property. She represents both plaintiffs and defendants, with a client load evenly split between Texas-based clients and those outside the state.
Jaime also represents clients in complex commercial litigation involving breach of contract, breach of fiduciary duty, misappropriation of trade secrets, securities enforcement and fraud, partnership and joint venture disputes, and intellectual property disputes. A skilled orator with a performance background, Jaime excels at telling her clients' stories in a cohesive, memorable way. She finds it gratifying to use her talents to serve as the voice of a person or company, engage judges and juries, persuade them to side with her, and procure positive results.
In her role as an advisor, Jaime works with employers to develop strategies for fostering a safe and productive workplace for employees, compliance with a myriad of state, federal, and international employment laws, and risk mitigation. She counsels clients in matters involving labor unions and collective bargaining, safety and health compliance, wage and hour disputes, and enforcement of restrictive covenants. Jaime also drafts comprehensive employment agreements for officers, management, employees, and consultants, and investigates and responds to employee charges and complaints filed with governmental authorities.
Additionally, Jaime advises on trademarks, copyrights, and brand management to clients across a broad range of industries, including artists and musicians, product designers and manufacturers, national retail, restaurant, and hospitality chains, and technology developers. She prosecutes trademark applications and copyright registrations, and defends those intellectual property rights from infringement.
Away from the Office
A new parent, Jaime is having a great time discovering her "inner kid" through her young son. She's very active outdoors and loves to run and hike. To escape the stresses of the legal world, Jaime practices yoga and nature photography. Her community service includes participating in the Dallas Association of Young Lawyers' volunteer committees for law student assistance and the DAYL's annual Charity Ball, and serving as a Big Sister in the Big Brothers Big Sisters of America program.
Practice Areas
Complex Commercial Litigation
Financial Services
Insurance
Intellectual Property
Labor & Employment
Litigation
Professional Liability
Retail, Restaurant & Hospitality
Credentials
Bar Admissions
State Bar of Texas (2015)
United States District Courts for the Northern, Southern Eastern, and Western Districts of Texas
Unites States District Court for the Central District of Illinois
Education
Southern Methodist University Dedman School of Law, J.D., cum laude, 2015

Articles Editor, SMU Law Review
Member, Women in Law Association
Member, Animal Law Interest Group
Mentor, Transfer Student Welcome Committee
Advanced Writing Seminar paper chosen for publication in the Texas Family Law Reporter, Fall 2015
Dean's List, 2013-2015

University of North Texas, B.A., cum laude, 2011

Honoree Graduate, Lambda Pi Eta, the National Communication Association honor society
Student Liaison, National Communication Association's Future Professionals organization
Project Volunteer, UNT COMM Studies Department's annual Gender Fair exhibition, 2010-2011
President's List, 2009-2011
Experience
Second chair in a federal jury trial in the Central District of Illinois, involving breach of contract and fraud claims for the sale of commercial investment property; as the lead associate, Jaime conducted direct examination of 3 non-party witnesses; developed jury charge under Illinois law and argued at formal jury charge conference; trial resulted in unanimous jury verdict on all counts, including fraud, and a nearly $2M damages award
Second chair in a state jury trial in Denton County, Texas, involving claims against defendant for filing a fraudulent deed and for trespass to try title; as the lead associate, Jaime prepared the jury charge under Texas law, drafted the plaintiff's motion in limine and trial brief, and conducted direct examination on plaintiff's attorneys' fees; trial resulted in unanimous jury verdict on all counts, including fraud, recovery of possession of the real property, and a $250k damages award.
Representing a state university as the landlord in a dispute with a tenant, in which the landlord recovered possession of property and back rent from tenant, and avoided litigation.
Representing a multi-million dollar kiosk design and manufacturing client in a partnership dispute involving corporate governance issues and intellectual property rights, in which a creative settlement was reached at mediation without proceeding to trial.
Representing a high-profile payment-systems technology developer in prosecuting and enforcing federal trademark rights, and in enforcing contractual rights in on-going relationship with payment-systems external hardware manufacturer.
Representing a tile design and manufacturing company based in China with U.S. subsidiaries, in prosecuting and enforcing federal trademark rights, and advising on new trademarks for quarterly product lines
Representing homeowners in a dispute with a custom home builder involving breach of warranty and DTPA claims, and successfully opposing a motion to compel arbitration.
Representing a national trucking company in a dispute with an independent contractor, and successfully obtaining summary judgment for full value of lost freight plus attorneys' fees.
Representing medical billing company and its stakeholders in partnership dispute with investors, by obtaining protection of client's trade secrets and defending securities fraud claims.
Publications
Framing Issues,"Including Non-Signatory Subcontractors in Arbitration Clauses in Construction Contracts," September 2020
The Law of Banking, "New Texas Online Notarization Law Allows Remote Acknowledgment in Domestic and Cross-Border Transactions," April 2018
Texas Federal Judge Blocks Labor Violation Reporting Requirement of Fair Pay and Safe Workplaces rule (for now), December 2016
Co-Author, Law in the Workplace, "Hearing-Impaired Accommodations Required by Hospitality Industry," August 2016
Law in the Workplace, "Potential relief for Employers being sued under federal statutes after U.S. Supreme Court ruling on consumer class actions," May 2016
"Medical photography: current technology, evolving issues, and legal perspectives", in the International Journal of Clinical Practice, April 2015 (doi: 10.1111/ijcp.12627.); co-authored with Dr. Matt Harting, and attorneys Kevin M. Vela and Ray T. Khirallah
"Special Issues in Proportionate Responsibility and RTP", presented at the Advanced Personal Injury Law Course 2013 by the State Bar of Texas; co-authored with attorney Ray T. Khirallah
Honors
Texas Rising Stars, Thomson Reuters (2020-2023)
Best Lawyers In America, Ones to Watch, 2022
Associations
Dallas Bar Association
Dallas Association of Young Lawyers
Dallas Women Lawyers' Association Mentoring Circles
Commercial Real Estate Women (CREW) Dallas
Community
DAYL Charity Ball Committee
DAYL Law Student Assistance Committee
Big Brothers Big Sisters