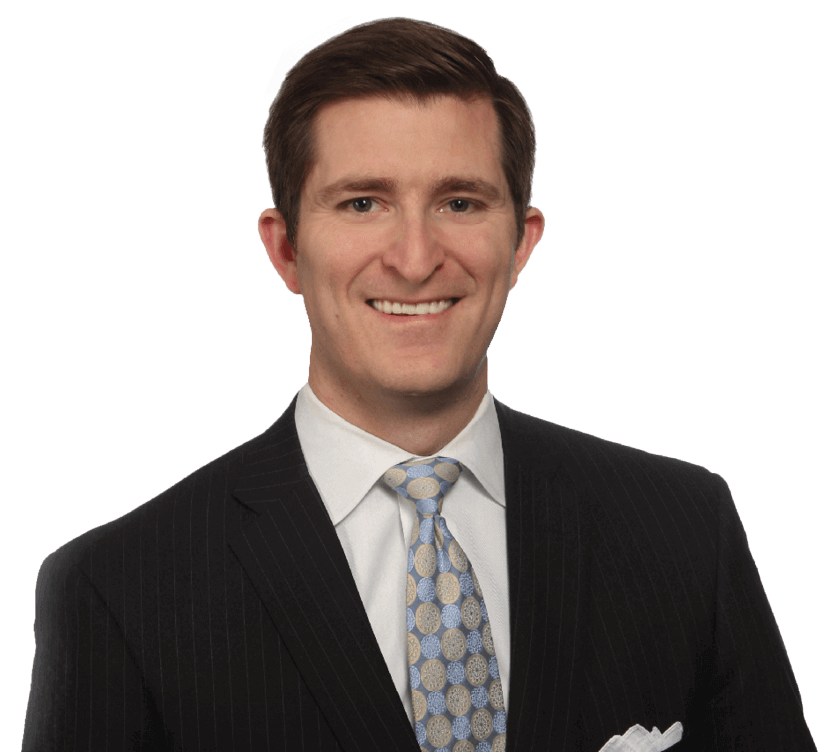 Experienced strategist and courtroom advocate John Kane represents clients in all facets of bankruptcy and distressed assets cases, including secured and unsecured creditors, bankruptcy trustees, creditors' committees, corporate debtors, and parties interested in purchasing claims and distressed assets.
While centered in Texas, John represents clients located across the United States and engaged in a broad range of industries, including finance, advertising, textiles, energy, healthcare, real estate, and automotive sectors.
John has litigated and resolved hundreds of adversary proceedings and federal court suits on behalf of both plaintiffs and defendants. His background working both sides of the docket gives him a great advantage when forecasting the opposition's playbook and identifying the strengths and weaknesses of their case. John particularly enjoys representing secured creditors in large, complex cases, representing unsecured creditors' committees, and representing distressed borrowers in complicated workouts. He finds it rewarding to devise ways – often using creative strategies – to resolve disputes, fix operational concerns, and to ensure sizeable recoveries to all parties in interest.
While he loves reaching a good deal, John knows that many disputes must be won in the courtroom. John is well known by his peers as a vigorous and highly effective courtroom advocate, who excels at spotting fulcrum issues and crafting creative and exceptionally well-researched and reasoned arguments. John's meticulous preparation and planning enables him to identify and capitalize on weaknesses in his opponents' positions. In doing so, John is able to consistently provide truly significant value for his clients.
John's courtroom performances have not gone unrecognized. He has been selected by his peers to Texas Super Lawyers Rising Stars, as published by Thomson Reuters, in 2014-2020, a designation awarded to lawyers under 40 who are viewed by their colleagues as preeminent in their respective practice areas. John was also named a D Magazine Best Lawyer in Bankruptcy Law in 2018-2020. John attributes these recognitions to his passion for aggressively and effectively representing clients in and out of court, and to the regard he has gained from his peers for his ethics and professionalism.
Away from the Office
John loves coaching his three sons'; baseball and basketball teams, mentoring kids through Big Brothers Big Sisters, spending time with his wonderful wife, reading good books, and enjoying a fine glass of wine.
Practice Areas
Bankruptcy, Insolvency & Creditors' Rights
Financial Services
Litigation
Credentials
Bar Admissions
State Bar of Texas (2009)
United States Court of Appeals for the Fifth Circuit
United States District Courts for the Northern, Southern, Eastern, and Western Districts of Texas
Education
Southern Methodist University Dedman School of Law, J.D., cum laude, 2009

Order of the Barristers
Dean's scholarship recipient
Mark I. Steinberg Securities Law Scholarship Finalist
Dallas Bar Association Securities Law Scholarship
Board of Advocates -Executive Officer
Student Bar Association - Council Representative

University of Texas at Austin, B.A., 2006
Publications
Co-Author, "Rejection: How Bankruptcy Courts' Treatment of Midstream Gathering Agreements Affects Underwriting and Restructuring," March 2021
Insolvency Insights, "Lease Termination Disputes and Bankruptcy," August 2018
Insolvency Insights, "Litigating the Ordinary Course of Business Defense – Summary Judgment and the Stanziale v. Industrial Specialists Decision," September 2015
Insolvency Insights, "Structured Dismissals Part IV - Bells & Whistles: Sweetening the Pot and Drawing Objections," July 2015
Insolvency Insights, "Structured Dismissals – How They Work Part Iii: The Best Interests Of The Creditors Test," April 2015
Insolvency Insights, "Structured Dismissals - How They Work Part II: Proving That Cause Exists to Dismiss the Case Under Section 1112(b)," December 2014
Insolvency Insights, "Structured Dismissals – How They Work Part I: Court Authority for an Alternative Ending," September 2014
Insolvency Insights, "Farmer Favoritism: Statutory Protections for Creditors in Agricultural Bankruptcy Cases," May 2014
Insolvency Insights, "Good News for Creditors: Preferred Treatment of Trade Claims Incurred in the 20 Days Before Bankruptcy," February 2014
Co-Author, article published in the September issue of the Texas Dairy & Ag Review (2014)
Jason Binford and John Kane, Farmer Favoritism: Statutory Protections for Creditors in Agricultural Cases, 46 Tex. Tech. L. Rev. 377 (2014)
Co-Author, American Bankruptcy Institute Unsecured Trade Creditors Newsletter, Cut the Middle Man: Court Prohibits Use of Client for Indirect Solicitations, Vol. 9, No.2, May, 2011 (regarding attorney solicitations of unsecured creditors committees)
Co-Author, Fraudulent and Other Avoidable Transfers and Claims, addressing the use of advanced statistics, and the ordinary business terms defense, in preference litigation. Presented by co-author Joseph M. Coleman at the Texas Bar Advanced Business Bankruptcy Conference, June 23-24, 2016.
Honors
Texas Rising Stars, Thomson Reuters (2014 - 2021)
Best Lawyers in Dallas, D Magazine, Bankruptcy and Workout (2017 - 2021)
Associations
American Bar Association
Dallas Bar Association
Turnaround Management Association, Next Gen Committee (Former Co-Chair and Board Member)
Co-Chair of TMA NextGen Committee
Dallas Association of Young Bankruptcy Lawyers (Former Financial Professionals Committee Chair)
Financial Professionals Committee, Member (Former Chair)
Presentations
Enforceability of Commercial Credit Applications and Invoice Provisions in Distressed Scenarios, MEMA Financial Services Group, Inc. Educational Seminar, Detroit, Michigan, September 17, 2015.
Recent Case Developments: Defending Avoidance Actions, Marine Accessories Manufacturing Credit Association's Annual Meeting, New Orleans, Louisiana, May 13, 2015.
Agricultural Bankruptcy Cases: Protecting Yourself, Texas and Southwestern Cattle Raisers Association Cattle Raisers Convention and Expo, March 27, 2015
Farmer Favoritism: Statutory Protections for Creditors in Agricultural Bankruptcies, National Society of Accountants for Cooperatives Annual Conference, San Diego, California, August 5, 2014.
Guest Panelist: Promotion of Intercollegiate Oral Advocacy at the Higher Education Symposium sponsored by Southern Methodist University and the US Department of Labor (2009)
Community
Mentor, Big Brothers Big Sisters
Attorney Volunteer, Dallas ISD Career Day
American Heart Association Cotes Du Coeur Society
Former Volunteer, YMCA After School
Former Student Mentor, Dallas ISD Elementary School Mock Trial Program
Past Volunteer, Dallas ISD Elementary School Teacher of Law Related Education
Coach, Coppell Baseball Association - Blast Ball, Tee Ball