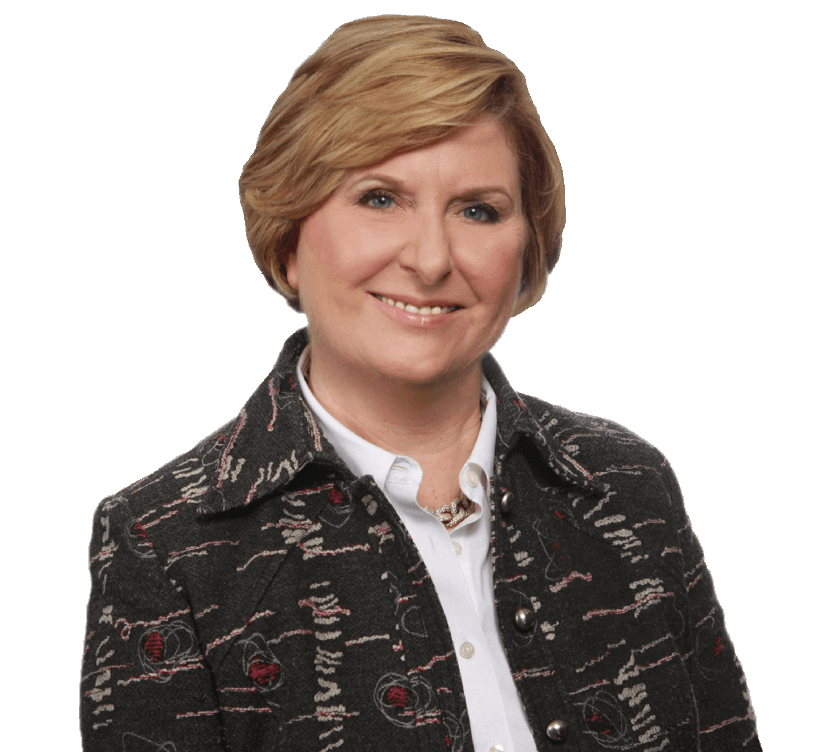 A recipient of many honors by prominent regional and national publications and ranking agencies, Andrea "AJ" Johnson advises clients in employment law and employment/commercial litigation.
She represents organizations across both the country and the size spectrum, from multinational corporations to local Houston businesses. With more than three decades of in-depth experience, AJ builds and maintains relationships through partnering closely with clients to provide day-to-day advice on critical, time-sensitive business and employment matters, delivering answers in real time for essential company assets. She has tried numerous cases to successful verdict and/or to dispositive adjudication, and has arbitrated and enforced mandatory arbitration programs in several states.
Always taking a straightforward approach, AJ seeks the most expedient way to resolve matters and forge the best path forward for clients through prevention and training protocols. As a member of her clients' teams, she works with them to craft policies and procedures to help avoid litigation, which is too often time-consuming, expensive, and debilitating.
When litigation is unavoidable, AJ vigorously defends her clients in the courtroom. Using her ability to see the interconnection of data, she zeroes in on key details, figures out how to use them effectively, and paints a picture through words. She developed her approach from extensive experience over the decades in handling a variety of dockets in employment, general commercial, and national product liability law.
AJ imparts advice to a wide range of companies, including those in the gas and energy services industry, on all issues touching employers and employees, such as the Fair Labor Standards Act (FLSA), overtime and class action litigation, noncompetes, and nonsolicitation agreements, RIFs, WARN Act matters, 409A compliance, drug screening, general employee discipline and counseling issues, policies, leave rights and responsibilities, and Texas state employment concerns. She also counsels clients on all manner of compliance under various statutes, including Title VII, the Age Discrimination in Employment Act (ADEA), Family and Medical Leave Act (FMLA), and Americans with Disabilities Act (ADA).
AJ's strategies have yielded considerably favorable results in court over the years. Her victories include successfully defending and guiding companies through numerous overtime class actions and DOL audits, winning discrimination actions of first impression, obtaining one of the largest commercial verdicts in 2013 in Texas, obtaining a summary judgment invalidating a patent, and procuring a complete defense verdict in a $54 million alleged slander suit in Galveston County.
In addition to serving as co-chair of the Firm's Chamber-rated Labor and Employment group, AJ also serves as chair of the Diversity and Inclusion Committee.
Away from the Office
In her free time, AJ enjoys cooking, traveling, reading, spending time with family, and practicing her faith. She sits on the board of Tahirih Justice, which helps immigrant women who are victims of human trafficking and violence, and she has also been on the board of both St. Pius X High School and the Joy School, which serves children with learning differences.
Practice Areas
Complex Commercial Litigation
Labor & Employment
Credentials
Bar Admissions
State Bar of Texas (1984)
United States District Courts in the Northern, Southern, Eastern and Western Districts of Texas
State Bar of California (1981)
United States District Courts in the Central and Eastern Districts of California
U.S. Supreme Court
United States Court of Appeals for the Fifth Circuit
United States District Court in the Western District of Oklahoma
D. Colorado (fed)
Education
Loyola Law School (Loyola Marymount University), J.D., 1981

Editor of the Ninth Circuit Review and Member of the Loyola Law Review
Research assistant
St. Thomas More Law Honor Society

University of California, B.A., magna cum laude, 1978

Honors in History
Phi Beta Kappa
Phi Gamma Mu Honors Society
Alpha Lambda Delta Honors Society
Experience
Recent Representations:
Defended and resolved favorably a large overtime class action involving issues regarding worker classification for 200 workers/employees in an energy services company
Defended and resolved favorably a company-wide Department of Labor audit as to overtime issues for several hundred employees in an energy services company
Defended and resolved favorably an overtime class action involving a class of 27 workers for a Houston-based engineering services business
Defended and resolved favorably several overtime lawsuits involving a single plaintiff or small groups of workers for energy and non-energy companies
Defended a multinational chemical manufacturing company as to an EEOC sexual harassment claim concerning a worker at a Texas site
Defended and successfully resolved a federal lawsuit concerning the president of an international company in regard to sexual harassment events in Texas and New York
Defended in arbitration a Houston-based start-up entity in regard to demands for over $500,000 in alleged sales commissions and fees
Defended and resolved favorably an EEOC claim against a Canada-based services company as to sexual harassment allegations involving its Houston branch office
Prosecuted a breach of contract lawsuit in state court for a Houston-based technology company
Defended successfully a tortious interference, noncompetition, nonsolicitation lawsuit, including a temporary injunction hearing, for a Houston-based medical recruiting company
Assisted a senior executive with an internet stalking issue
Represented high-ranking executives in resolving several employment agreement and severance agreement issues
Assisted a company with cease and desist actions involving noncompetition and confidentiality issues
Provided day-to-day advice for both oil & gas/ energy services companies and many other non-energy entities, as to all issues involving employers and employees, such as the following:

The Fair Labor Standards Act (overtime and minimum wage issues)
RIFs – small and organization-wide
WARN Act issues
409A compliance
Drafting and enforcing independent contractor contracts
Noncompetes, confidentiality, and nonsolicitation issues
Benefit issues
General employee discipline and counseling issues
Personnel handbooks (writing from scratch or revising and updating)
Job applications
Investigations of misconduct or complaints of harassment
Drug screening
Overtime compliance
Employee compensation
FMLA & ADA compliance
Lawsuit avoidance as to various statutory issues including Title VII, ADA, FMLA, FLSA, etc.
Publications
Supreme Court Stays OSHA's 100+ Employee Mandate; Health Care Rule Permitted, However, Law in the Workplace, KRCL Insights, January 2022
Law in the Workplace, "Employee Arrests and Convictions Outside of the Workplace," August 2022
Law in the Workplace, "Fifth Circuit Affirms Trial Court Decision: Directional Driller is "Contractor," Barring Overtime Action," May 2022
Law in the Workplace, "OSHA Ordered to "Take No Steps to Implement or Enforce the Mandate," November 2021
Law in the Workplace, "OSHA Issues Emergency Temporary Standard for Private Employers with 100-Plus Employees – New Deadline: January 4, 2022," November 2021
Law in the Workplace, "A New World: 5th Circuit Stays OSHA COVID-Vaccination Mandate ETS, Affecting Employers with 100-plus Employees - Court Finds "Grave Statutory and Constitutional Issues with the Mandate," November 2021
Law in the Workplace, Spate of Recent Court Activity Puts President Biden's Vaccine Mandates in Question, Presenting Dilemmas for Employers, November 2021
Law in the Workplace, OSHA Ordered to 'Take No Steps to Implement or Enforce the Mandate, November 2021
Law in the Workplace, A New World: 5th Circuit Stays OSHA COVID-Vaccination Mandate ETS, Affecting Employers with 100-plus Employees - Court Finds 'Grave Statutory and Constitutional Issues with the Mandate', November 2021
Law in the Workplace, OSHA Issues Emergency Temporary Standard for Private Employers with 100-Plus Employees – New Deadline: January 4, 2022, November 2021
Law in the Workplace, As Pandemic Eases, New DOL, OSHA, and TWC Rules Inform Both Employees and Employers, June 2021
Law in the Workplace, "Independent Contractor Status Further Defined in Hargrave v. Aim Directional Services," May 2021
Law in the Workplace, "Termination of Employment when an Employee Peacefully Protests'," April 2021
Law in the Workplace, "EEOC Guidance: Employer Mandated Vaccinations?" December 2020
Law in the Workplace, "DOL Issues Blog Post Further Explaining FFCRA Eligibility," May 2020
Law in the Workplace, "Coronavirus FAQ #4 for Employers – CARES Act Paycheck Protection Program," April 2020
Law in the Workplace, "DOL Posts Model Notice for Families First Coronavirus Response Act (FFCRA)," April 2020
Law in the Workplace, "Coronavirus FAQ #3 for Employers - The CARES Act," March 2020
Law in the Workplace, "Update on the Families First Coronavirus Response Act," March 2020
Law in the Workplace, "Coronavirus FAQ #2 for Employers – Working from Home," March 2020
Law in the Workplace, "Coronavirus FAQ #1 for Employers – Compensation," March 2020
Law in the Workplace, "Our Patchwork of Sick and Vacation Pay Rules Is Counter-Productive to American Employment," September 2019
Law in the Workplace, "A Return to Common Sense: Fifth Circuit Guidance on Handbooks," August 2017
Law in the Workplace, "Judge Blocks Overtime New Rules. So now what?" November 2016
Law in the Workplace, "Christmas in July: Avoiding the Grinch," July 2018
Law in the Workplace, "Dewan - Game-changing Overtime Case for Energy Industry," February 2016
Law in the Workplace, "What Texas Employers Need to Know Regarding the Open Carry Law," January 2016
Law in the Workplace, "New DOL Overtime Regulations," October 2015
Energy Law Today, "The Evolution of the DOL, the NLRB, and the EEOC Since the November 2016 Election," August 2018
Energy Law Today, "Practical Advice for Protecting Trade Secrets in the Oil and Gas Industry," January 2018
Energy Law Today, "The Texas "Anti-Slapp" Law: A Gorilla in a Baby's Pram?" July 2017
Energy Law Today, "Dear Energy Industry: It is Time for a Compensation Review," July 2016
Energy Law Today, "Dewan: A Watershed Overtime Opinion for the Energy Industry," February 2016
Energy Law Today, "The Overtime Poltergeist: New DOL Regulations Are on the Horizon," October 2015
Energy Law Today, "Oilfield Anti-Indemnity: When Does an Agreement "Pertain" to a "Well"?" October 2015
Energy Law Today, "When is a Duck, a "Duck"?" September 2015
Energy Law Today, "Individual Liability in the Oil Patch Under the FLSA," September 2015
KRCL CARES Act Task Force: "The Safe Harbor for PPP Loans: "Good Faith" Guidance from the SBA", Kane Russell Coleman Logan PC, May 2020
KRCL CARES Act Task Force: "Returning to Work in the Shadow of COVID-19: Resources and Suggested Approaches for Employers", Kane Russell Coleman Logan PC, May 2020
KRCL CARES Act Task Force: "Coronavirus FAQ#4 for Employers - CARES Act Paycheck Protection Program", Kane Russell Coleman Logan PC, April 2020
KRCL CARES Act Task Force: "DOL Issues Temporary Rules Related to FFCRA (DOL Press Releases, Promised Webinar Friday April 3, 2020 and Online Dialogue)", Kane Russell Coleman Logan PC, April 2020
KRCL CARES Act Task Force: "DOL Posts Model Notice for Families First Coronavirus Response Act (FFCRA) (Reminder to Employers of Effective Date of April 1, 2020)", Kane Russell Coleman Logan PC, April 2020
KRCL CARES Act Task Force: "Coronavirus FAQ #3 for Employer - The CARES Act", Kane Russell Coleman Logan PC, March 2020
KRCL CARES Act Task Force: "Coronavirus Aid, Relief and Economic Security Act (CARES)", Kane Russell Coleman Logan PC, March 2020
KRCL CARES Act Task Force: "DOL Posts Model Notice for Families First Coronavirus Response Act (FFCRA)", Kane Russell Coleman Logan PC, March 2020
KRCL CARES Act Task Force: "Update on Families First Coronavirus Act", Kane Russell Coleman Logan PC, March 2020
KRCL CARES Act Task Force: "Coronavirus FAQ #2 for Employers - Now What?", Kane Russell Coleman Logan PC, March 2020
KRCL CARES Act Task Force: "A Coronavirus FAQ for Employers - Compensation", Kane Russell Coleman Logan PC, March 2020
"Classifying Workers – Contractor Versus Employee – The Who, What, Where and Why?" presented at the Houston Business (Cabinet, Houston, February 19, 2013)
"Hiring Your First Employee or Contractor," presented at University of Houston Small Business Development Center, Houston, (February 13, 2013)
"The Energy Industry and Employment Law: A Match Made in Heaven?" presented at Texas Lawyer's In-house Counsel Summit, San Antonio (September 6, 2012)
"Whose Tweet Is It Anyway?" HR Matters eNewsletter, Texas SHRM Council (October 2012)
"Key Facts, Critical Law: Saying Good-bye to Employees Within Legal Bounds," Burleson Cooke Continuing Education Series (March 31, 2009)
"Equal-pay Measures Will Ignite Litigation," National Law Weekly (January 2009)
"HR Strategies Q&A: Communication and Costumes," Houston Business Journal (October 2008)
"Terminating Employment When a Non-compete Is Involved," Oil & Gas Financial Journal (August 2008)
"Artful Intelligence, Tools, and Techniques for Best Lawyering," moderator and organizer of daylong event for Texas Women Lawyers, Annual CLE Program, Houston (February 2010)
"A Little of This and a Little of That about Employment and Discrimination Laws," presented at U.S. Veterans Program, Houston (October 2009)
"Social Media: The Employer's Advantage," presenter in panel discussion at South Texas College of Law, Employment Law Course, Houston (July 2009)
"Cutting-Edge Employment Issues," presented for HEB Markets, Houston (July 2009)
"How Are We Meeting the Challenge of Diversity in These Economic Times?" moderator of panel discussion for Diversity Forum, State Bar of Texas Annual Meeting, Dallas (June 2009)
"Changing Employment Laws and Their Effect on Women in the Workplace," moderator and organizer of panel discussion for Women and the Law Section, State Bar of Texas Annual Meeting, CLE Program, Dallas (June 2009)
"Securing Hiring Success: Easy Guides to Empower Business," presented for various chemical companies of Louisiana and Texas, Galveston, Texas (May 2009)
"Déjà Vu: Union Issues, Legislation, and Prevention," presented for LANXESS Corporation, Orange, Texas (April 2009)
"Key Facts, Critical Law: Saying Good-bye to Employees Within Legal Bounds," presented at Corporate Breakfast Meeting, Burleson Cooke L.L.P., Houston (March 2009)
"Chart Your Successful Path Forward," moderator and organizer of panel discussion for Texas Women Lawyers Annual CLE Program, Austin, Texas (February 2009)
The Lawyer, Abraham Lincoln," participant in award-winning program at Garland Walker Inn of Court, American Inns of Court, Houston (February 2009)
"Witness Deposition Tactics: The Games People Play," presenter in panel discussion, ALI-ABA Webcast (January 2009)
"Current Practical Issues in the Damages Case," presented at Advanced Employment Law Seminar, University of Houston, Houston and Dallas (Fall/Winter 2008-09)
"Emerging Issue of Employee Blogging: What Every Employer Should Know," presenter in panel discussion, ALI-ABA Webcast (November 2008)
"When an Employee's Private Life Becomes Your Business: Workplace Internet & Employee Blogs," presenter in panel discussion at Employment Law Conference, South Texas College of Law, Houston (July 2008)
"Growing Your Business from Start to Finish," presented at Women's Business Enterprise Alliance, Houston (July 2008)
"The Changing Demographics in Texas," presented at Diversity Summit, 2008 Bar Leaders Conference, Spring, Texas (July 2008)
"Lawyers, Their Life, and Their Vision in the Diverse 21st Century," moderator and organizer of panel discussion at Diversity Forum, State Bar of Texas Annual Meeting, Houston (June 2008)
"Blogs, Social Networking, and Web 2.0: Employees Use These Tools, Should Companies Have Rules?" presenter in panel discussion at American Bar Association Section of Business Law, Dallas (Spring 2008)
"Blogs, Technology, & the Workplace: Connecting Employment Strategies in 2008… and Beyond!" presented at 17th Annual Gulf Coast Symposium on Human Resource Issues, Houston (May 2008)
"Anti-Trust Orientation: Or, Is the Price Right?" presented for various chemical companies of Louisiana and Texas, Baton Rouge, Louisiana (May 2008)
"Securing Hiring Success: Easy Guides to Empower Business," presented at Spring Seminar Program, Houston Bar Association, Houston (April 2008)
"Drafting Employment Contracts: The Three C's and Other Issues," presented at State Bar of Texas Advanced Employment Law Seminar, Houston (February 2008)
"Everything You Want to Know about Employment Law… But Were Afraid to Ask!" CLE Program presented for Chubb Group of Insurance Companies, Dallas (October 2007)
Roundtable participant with EEOC Commissioner Stuart Ishimaru, EEOC Offices, Houston (September 2007)
"The Top Ten Tools to Improve Employee Relations and Reduce Costs," presented at University of Houston, Small Business Development Center (August 2007)
Moderator of panel discussion for Diversity Summit, Texas State Bar Leaders Conference, Houston (July 2007)
Moderator and coordinator of panel discussion for Diversity Forum, State Bar of Texas Annual Meeting, San Antonio (June 2007)
"Everything You Want to Know about Employment Law… But Were Afraid to Ask!" presented at Annual Meeting of Louisiana Primary Care Association, Inc., and Southwest Regional Primary Care Association [pro bono affiliation with Pfizer, Inc.], New Orleans (June 2007)
Moderator and organizer of Legislative Action Committee's seminar presentation (directing discussion with three state legislators and a Rice professor of an overview of state legislation), HR Houston Luncheon, Houston (June 2007)
"When an Employee's Private Life Becomes Your Own," moderator of panel discussion at Employment Law Conference, South Texas College of Law, Houston (July 2007)
"Workplace Internet and Employee Blogs-Doocing (Termination Based on Internet Content)," presented at Spring Continuing Education Seminar for various chemical companies, New Orleans (April 2007)
"The Ten Best Ways to Protect Your Business from Employment Claims," presented at Greater Heights Lunch and Learn Program, Houston (April 2007)
"Blogs, Email, & Technology: Connecting Employment Strategies in 2007… and Beyond!" organizer and moderator of in-house HR seminar for Powers & Frost, Houston (March 2007)
"Ensuring Litigation Readiness: Going Beyond the Standard Zubulake Analysis to Meet the Demands of the Life Sciences Industry," presenter in panel discussion at E-Discovery & Litigation Readiness for Life Sciences, National CLE Program, New York (February 2007)
"Everything You Want to Know About Employment Law… But Were Afraid to Ask!" organizer and presenter of workshop at University of Houston, Small Business Development Center, Houston (February 2007)
"Multiple Entities," presented at 15th Annual Advanced Employment Law Course, Texas CLE Program, Dallas (February 2007)
"Effective Case Management: Facilitating Claims Management Between the Insured, Carrier, and Defense Counsel," presenter in panel discussion at 12th Annual Conference on Employment Practices Liability Insurance, New York (January 2007)
"Workplace Internet and Employee Blogs-Doocing (Termination Based on Internet Content)," presented at University of Houston Law Foundation, Advanced Employment Law for Employers and Employment Lawyers, Dallas and Houston (November and December 2006)
"Labor & Employment Roundtable," presenter in panel discussion in Houston, August 2006; proceedings published in Texas Lawyer (November 2006)
"Retaliation and Whistleblowing, The New Litigation Frontier," organizer and moderator of Pfizer Inc.'s National Web-Conference: Strategic Legal Thinking for Not-for-Profit Executives (Spring and Fall 2006)
"Integrating Security and Accuracy Measures into Your Document Retention Policy," presented at E-Discovery Preparedness for the Pharmaceutical Industry, New York (March 2006)
"Retaliation Claims – Dodging a Bullet (Did You See It Coming?) – How to Avoid Employment Retaliation Claims," presented at Houston Bar Association, Houston (March 2006)
"Everything You Want to Know About Employment Law… But Were Afraid to Ask!" presented at IEEE Meeting, Houston (December 2005)
"Employment Law Update, Issues and Trends – 2005," presented at HR Houston Quarterly Meeting, Houston (September 2005)
"The Basics of Employment Law: A Woman's Perspective," presented at Annual CLE Program, Texas Women Lawyers Association, Houston (February 2005)
"Legal Claims and the Practical Impact on Employee Relations," presented at various Houston business seminars (2000-05)
"Co-employment Issues: Independent Contractors, 'Leased Employees,' and Employees," presented at Bayer Corporation training program, Baytown, Texas (Fall 1999)
"Sexual Harassment: Defining, Discussing, and Dealing with the Problem," presented at M. David Lowe Seminar, Houston (Fall 1994)
Coauthor, "The Close Case – Handling Difficult Sexual Harassment Claims," State Bar of Texas Advanced Employment Course (December 1994)
"The Perils of Privileges: Asserting and Attacking the Limits on Discovery and Evidence," presented at Houston Bar Association Seminar, Houston (September 1992)
"Work Product and Party Communications Privileges: Recent Texas Developments," presented at Houston Bar Association Seminar, Houston (September 1992)
Coauthor, "Texas Work Product Rule Extended," The Advocate (December 1991)
Honors
AV Preeminent®, Martindale Hubbell
Super Lawyers, Thomson Reuters (2008 - 2023)
Best Lawyers in America©, U.S. News & World Report (2018 - 2023)
Top Lawyers – Labor and Employment, Houstonia Magazine (2016, 2019)
Martindale "Top Rated Lawyer" in both Employment Law and Commercial Litigation
Recognized by Texas Lawyer as lead trial counsel of one of the top commercial verdicts of 2013
Professionalism Award of the Year - Garland Walker Inn of Court, 2012
Barbara Culver Clack Award, State Bar of Texas, Women of the Law Section
Associations
Former Briefing Clerk to the Honorable Hugh Gibson, Jr. (United States District Court, Southern District of Texas), 1981-83.
Texas State Bar Council of Chairs, 2009-10
State Bar of Texas (Labor and Employment Section and Women & the Law Section – Treasurer, 2013; Chair, 2009-10)
Houston Bar Association, Labor and Employment Section
Society of Human Resource Management
Texas Bar Foundation, Texas Bar Fellow
Garland Walker Inn of Courts
American Bar Association
National Association of Women Lawyers
Texas Women Lawyers (nonprofit association) – President, 2010
Presentations
"Current Employment Law Trends: or have you seen my crystal ball anywhere?", KRCL Litigation Seminar, February 2017
"Understanding Overtime Today: The Basics, The Risks, and The New Regulations", KRCL Employment Seminar, November 2016
Community
Garland Walker Inn of Court (American Inns of Court)
Tahirih Justice Center, Pro Bono Committee, Advisory Board - 2015 - present
Member, Pastoral Council, St. Ambrose Catholic Church