Kane Russell Coleman Logan Appoints Jeff Novel to Managing Director of Administration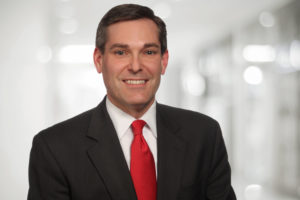 Kane Russell Coleman Logan has named Jeff Novel as the Managing Director of Administration. The firm recently announced a change in leadership, including the switch to a C-suite business management model.
Novel, a litigation attorney and Director, has been with KRCL for over 15 years. In his new role, Novel will work closely with the firm's team of professional business managers.
Novel said that "Going forward, the Board of Directors will set the strategic direction for the firm and, as Managing Director of Administration, I will coordinate with our C-suite on how to best implement the right initiatives to achieve our goals.  With our vision for the future of the firm, working together as a cohesive team is vital for our success."
KRCL's C-suite consists of Chief Executive Officer Business Operations Mike Demarest, Chief Financial Officer Nathan Benson, Chief Marketing Officer Christine Harris, Chief Talent Officer Pamela Worthington and Chief Information Officer Greg Amme.
"We are excited to embark on the legacy plan set forth by the firm's founders," Managing Director Karen Cox said. "Jeff is a great attorney and his tenure with the firm helps ensure that we stay anchored to the firm's mission and core values."