Michael Attaway and Scott Riddle Named to D Magazine's 2021 Best Lawyers Under 40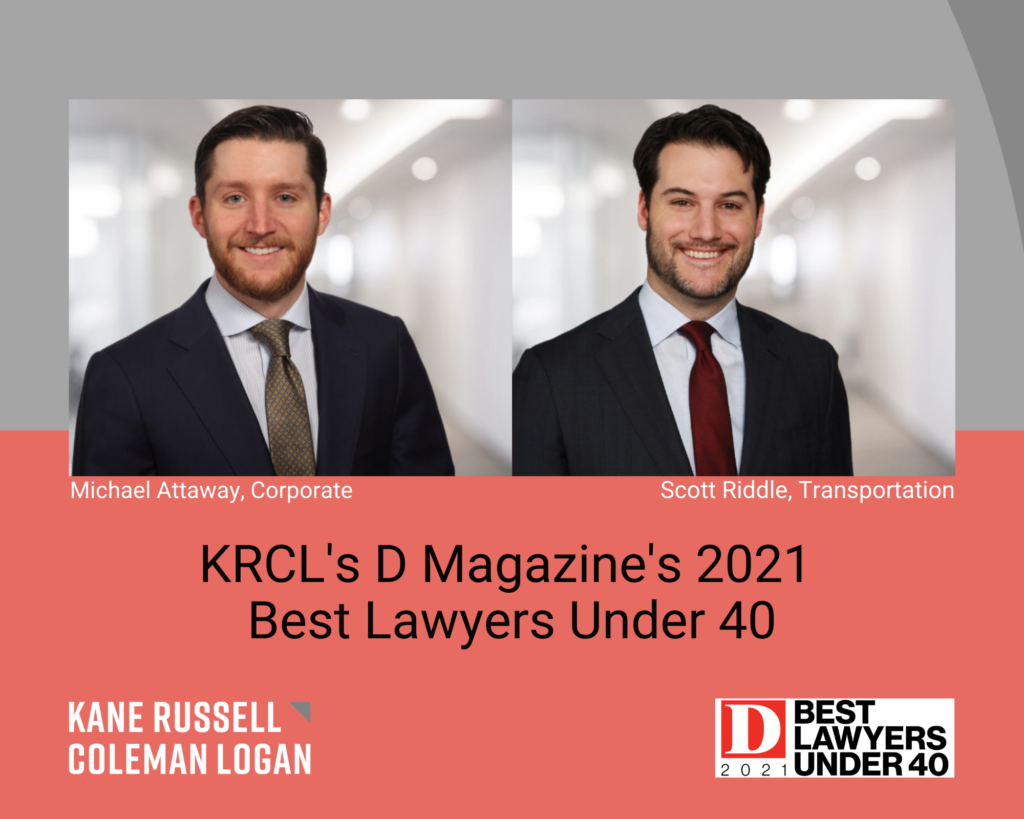 Michael Attaway was named to D Magazine's 2021 Best Lawyers Under 40 list for his corporate practice. This is the first year that Michael has been selected by his peers in the legal community for this significant honor. Michael, Chair of the Firm's Business Transactions Practice Group, assists institutional and business clients with mergers and acquisitions transactions and debt and equity financings. His broad and diverse practice also includes representing startups and mature businesses in connection with their capital raise efforts, governance, and other corporate issues.
Scott Riddle was also named to D Magazine's 2021 Best Lawyers Under 40 list for his work in the transportation industry. This is the fourth year that Scott has been selected for this exclusive honor. Scott represents clients in litigation, investigations, and crisis planning and management. Scott's clients include public operators, motor carriers, railroad companies, airlines, and others operating in a range of transport modes. From a contentious internal investigation into corporate criminality to airplane crashes in three different states, Scott helped guide clients through complex crises in 2020. As an attorney who clients turn to when things get tough, Scott has distinguished himself as a top-notch legal crisis manager.
For any media questions, please contact Christine Harris, Chief Marketing Officer, at cnharris@krcl.com.