Raymond Kane Discusses Internship Program with D Magazine
KRCL Director and Co-Founder Raymond Kane recently spoke with D Magazine about the firm's summer internship program.  The article, titled "CRE Opinion: Why Internships Matter For Our Industry's Future," argues that internship programs are valuable not only for students who are trying to define their career paths, but also for those students' future employers.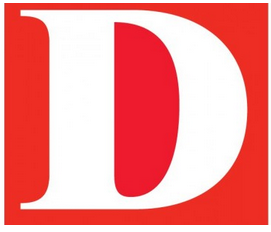 Kane Russell Coleman Logan PC's formal summer program consists of two six-week sessions.  Interns are paid well but work hard doing much of the same work that they would be expected to do once hired by the firm, whereas in the not-too-distant past the internships were designed to entice potential candidates through social events, more so than with substantive work. They also receive great exposure to all facets of the profession.
The difference, however, between construction firms and law firms is that "internships don't always result in long-term employees," says Raymond Kane, president of Kane Russell.  "There is a great deal of lateral movement among established attorneys in the legal profession, and that lateral migration also impacts many young attorneys, relatively fresh out of law school, who move around quickly because of the high demand for young lawyers, especially among those firms seeking to open Texas offices from out of state locations.  Regardless, internships (called clerkships in the legal trade) are of great service to the profession, and every so often, a firm is able to develop and keep a young lawyer as they mature into highly valued seasoned attorneys."