U.S. News – The Best Lawyers in America® 2023 publication recognizes 20 Kane Russell Coleman Logan attorneys
Kane Russell Coleman Logan has 20 attorneys recognized in the 2023 edition of The Best Lawyers in America®, including three on the The Best Lawyers in America – Ones to Watch® list. These attorneys represent a broad cross-section of the firm's corporate, litigation, real estate, labor and employment, tax, bankruptcy, and immigration practices in both the Dallas and Houston offices of KRCL.
According to Best Lawyers, the thorough selection process is "designed to elicit meaningful and substantive evaluations of the quality of legal services." Honorees are selected through a combination of peer review votes and analysis of written client feedback.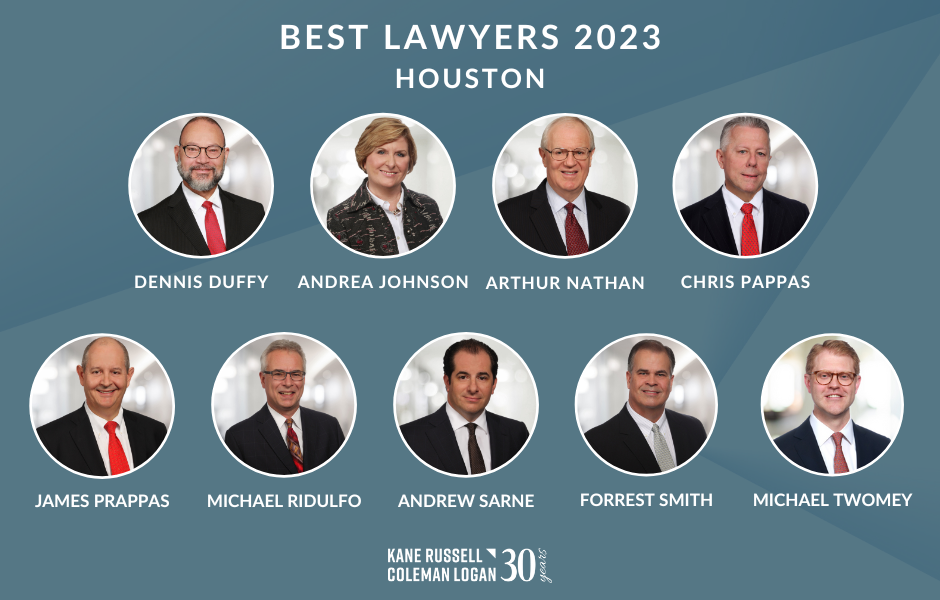 Nine attorneys from the firm's Houston office have been selected:
Dennis P. Duffy, Labor Law – Management; Employment Law – Management; Litigation – Labor and Employment, 15 consecutive years
Andrea Johnson, Litigation –- Labor and Employment, 6 consecutive years
Arthur M. Nathan, Tax Law, 15 consecutive years
Christopher Pappas, Construction Law; Litigation –- Insurance; Personal Injury Litigation -– Defendants, 5 consecutive years
James D. Prappas, Immigration Law, 13 consecutive years
Michael Ridulfo, Bankruptcy and Creditor Debtor Rights / Insolvency and Reorganization Law, 3 consecutive years
Andrew J. Sarne, Litigation – Insurance, 3 consecutive years
Forrest M. Smith III, Real Estate Law, 5 consecutive years
Michael W. Twomey, Employment Law – Management, 3 consecutive years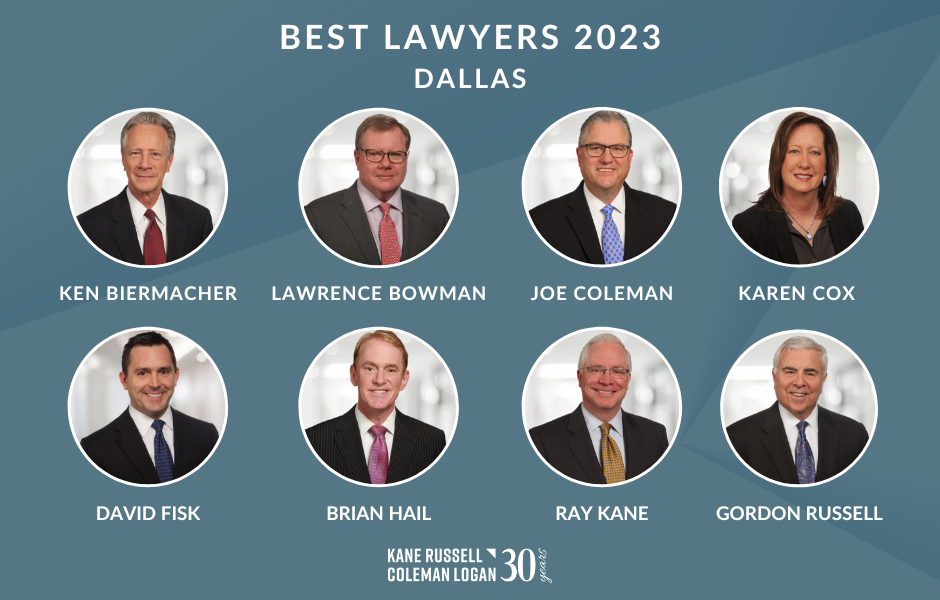 Eight attorneys from the firm's Dallas office have been selected:
Kenneth W. Biermacher, Commercial Litigation, 11 consecutive years
Lawrence T. Bowman, Insurance Law; Commercial Litigation, 8 consecutive years
Joseph M. Coleman, Bankruptcy and Creditor Debtor Rights / Insolvency and Reorganization Law; Litigation – Bankruptcy, 23 consecutive years
Karen A. Cox, Construction Law, 2 consecutive years
David Fisk, Construction Law, 2 consecutive years
Brian N. Hail, Commercial Litigation, 8 consecutive years
Raymond J. Kane, Real Estate Law, 12 consecutive years
Gordon B. Russell, Corporate Law; Real Estate Law, 6 consecutive years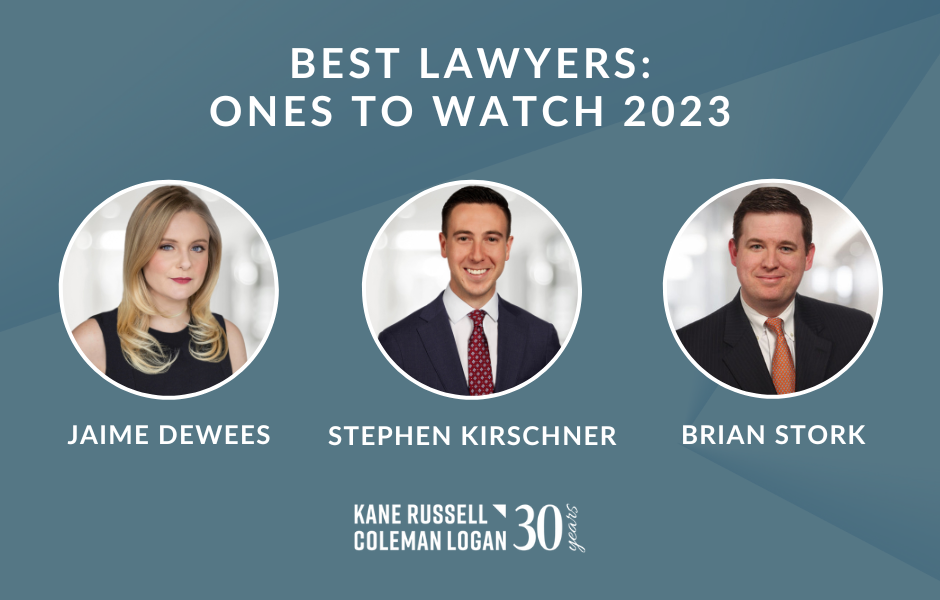 Three additional attorneys from the Dallas office were selected for the "Best Lawyers: Ones to Watch" list. This award recognizes attorneys who are earlier in their careers for their outstanding professional excellence in private practice:
Jaime DeWees, Commercial Litigation, 2 consecutive years
Stephen L. Kirschner, Real Estate Law, 2 consecutive years
Brian M. Stork, Commercial Litigation, 2 consecutive years